A great option to spruce up your bathroom without breaking the bank or putting yourself through the hassle of construction is to update and improve your shower door. Due to their sleek and contemporary appearance, glass shower doors have become popular recently. Knowing how much the installation will cost if you consider installing glass shower doors in Austin.
Different elements that might affect the price of installing glass shower doors in Austin will be covered in this blog, and you will get an insight into the estimated cost of installing a glass shower door.
Factors Behind the Estimated Cost of Installing Glass Shower Doors
Glass shower door style
The type of door you select is the first element that may impact the price of installing glass shower doors in Austin. Glass shower doors come in a variety of designs, including:
Frameless glass shower doors: These doors are framed-free and composed of strong, tempered glass. They have a sleek, contemporary appearance but are typically more costly than framed doors.
Glass shower doors with metal frames: These metal frames around the edges may add stability and support. They frequently cost less than frameless doors.
Semi-frameless glass shower doors: These are glass shower doors with a metal frame around the borders but with frameless glass panels. They help provide a middle ground between framed doors' solidity and frameless doors' streamlined appearance.
The size and complexity of the installation might affect the price of each type of glass shower door. Frameless doors often cost more than framed or semi-frameless doors.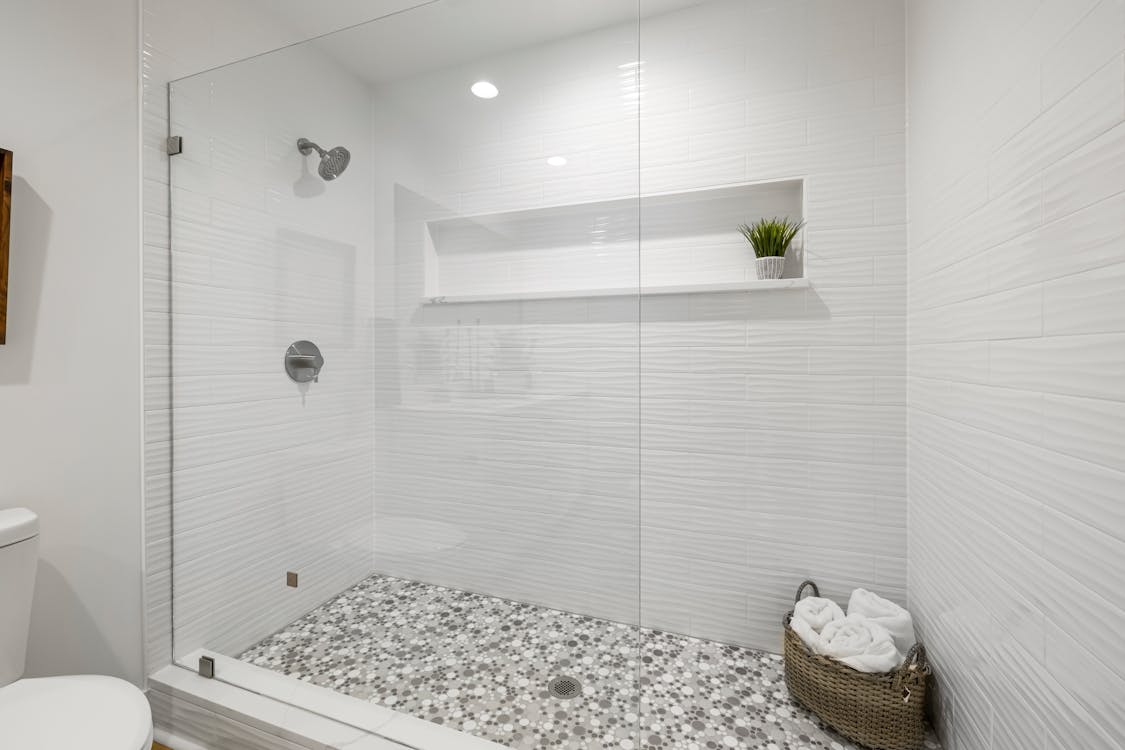 The Shower Enclosure's Size
Another significant element that may affect the price of installing glass shower doors in Austin is the size of the shower enclosure. More glass and hardware will be needed to create larger enclosures, raising the project's overall cost. Larger enclosures could also cost more to install since they need more work.
Thickness of Glass
The project's cost may also be impacted by the thickness of the glass chosen for the shower doors. Although thicker glass may cost more, it will be more robust and less likely to break or shatter than thinner glass.
Accessory and Hardware
The installation cost might be affected by the hardware and additional items necessary to install the glass shower doors. It includes hardware such as towel bars, knobs, and hinges. While more expensive than simple solutions, higher-end hardware and accessories can improve the bathroom's visual appeal.
Installation Services
The price of installation services will also significantly impact determining how much it will eventually cost to install glass shower doors in Austin. Labor costs will change depending on the installation's intricacy and the installer's level of competence. Hiring a reliable and skilled installation is crucial to ensure the service is executed effectively.
Estimated Price for Austin Glass Shower Door Installation
The price to install glass shower doors in Austin depends on the abovementioned criteria. Depending on the style of the door and the size of the shower enclosure, the following expenses are estimates:
Installing a frameless shower door can cost between $600 and $1,900. Installing a new framed glass shower door can cost between $400 and $1,100. Installing custom frameless shower doors can cost between $1,400 and $3,300. Costs range from $800 to $3,600 for frameless glass shower enclosures. Each square foot of shower glass costs between $12 and $50.
The Price of Installing a Glass Shower Door
A glass shower door installation costs $400 to $1,100 for a framed door and $600 to $1,900 for a frameless door. Glass shower doors typically cost between $250 and $1,300 plus $150 to $600 for labor to install them. Installation of a custom shower door ranges from $1,400 to $3,300.
Cost of Shower Glass
Shower glass costs between $12 and $50 per square foot without installation. The type, depth, and improvements affect shower glass pricing, such as low-iron, frosted, tinted, textured, low-iron, or an anti-spot coating.
Cost of Shower Doors (By Size)
Most glass shower doors are between 30 and 60 inches wide and 72 and 76 inches tall. A single door up to 36″ wide is used in openings wider than 36″ together with an additional sliding door or a fixed inline glass panel, also known as a sidelight.
| | |
| --- | --- |
| Shower width | Door Price (Without Installation) |
| 24" | $200 – $650 |
| 30" | $200 – $700 |
| 32" – 34" | $250 – $950 |
| 36" | $275 – $1,000 |
| 40" – 48" | $300 – $1,200 |
| 50" – 56" | $400 – $1,300 |
| 60" | $300 – $1,700 |
Are You Planning to Upgrade Your Shower Area? Reach Out to Shower Glass Professionals, Austin!
If you have planned to remodel your bathroom and want to give it a personal touch with glass shower doors, contact Shower Doors of Austin, a leading shower glass contractor known for top-notchcustom shower door installation in Austin.
The Shower Doors of Austin team will assess your shower's functionality and other factors at the start and suggest the best glass shower door options to help you achieve the bathroom of your dreams.
Call 512-831-3651 today to talk to a specialist and get a FREE estimate!